How Myanmar's military leveraged the COVID-19 pandemic in its power grab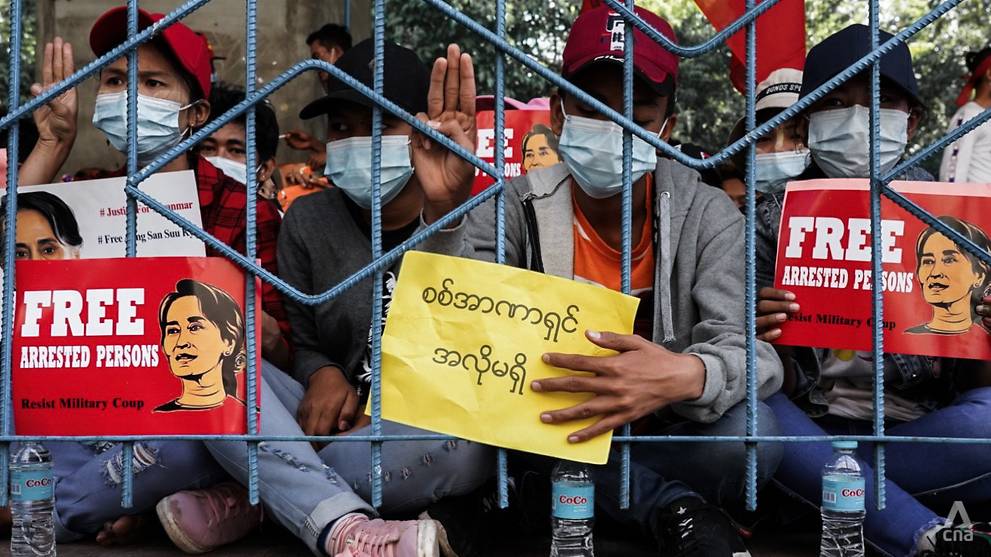 Myanmar's popular leader, Aung San Suu Kyi, who has been in custody since the country's military seized power in a coup on Feb 1,
has been charged with a new crime: That of violating the country's National Disaster Management Law.
It's proof, if any were needed, of the extent to which the country's military leaders are willing to subvert the COVID crisis to their own ends.
The new charge carries a maximum three-year prison sentence. But an amendment to Myanmar's penal code instituted by the junta
on Feb 14 permits the army to detain people without having to go to court.
Aung San Suu Kyi was arrested on Feb 1 along with other members of the NLD government which had been re-elected in a landslide in
December. She was charged with possession of illegally imported walkie-talkies.
But the decision to level this additional charge of breaching COVID restrictions is consistent with the way the military has used
the pandemic to gain and cement power after the coup. This should alarm both democrats and public health officials the world over.
Colleagues at the International State Crime Initiative, Neve Gordon and Penny Green, have described how some governments
"exploited the COVID-19 crisis" to introduce policies such as increased surveillance and emergency security measures that
"undermine democratic principles and violate the civil and political rights of both citizens and migrants".
In Myanmar's case, the military has relied on the pandemic to justify its power grab at three key junctures: To help create a justification
for the coup, to undertake the coup, and to embed post-coup rule.
Read details of this news here. :
SLOT เกมใหม่ ทดลอง เล่น สล็อตฟรี