Commentary: Why hasn't solar energy in Singapore taken
off in a big way after so long?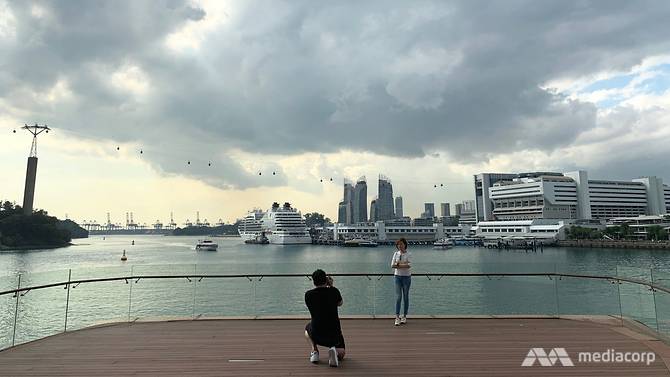 In 2016, the Government issued its Climate Action Plan which included a commitment to
reduce the intensity of greenhouse gas emissions by 36 per cent from 2005 levels by 2030,
and for these emissions to reach a peak at around 2030.
Early last year, it made a further commitment, aiming to halve the level of peak emissions
by 2050 and achieve net-zero emissions "as soon as viable in the second half of the century".
Among other measures, this will require the country to reduce its dependence on fossil fuels,
notably in the production of electricity where more than 95 per cent is produced by natural
gas.
Singapore's options for domestically generated low-carbon electricity are relatively limited.
There is insufficient wind for wind power, the rocks beneath us are not hot enough for
commercially viable geothermal energy.
Tidal and wave energy have theoretical potential but Singapore's maritime space is too busy
with shipping, and nuclear energy is considered too risky for Singapore even with today's
technology
Therefore, solar energy option and solar photovoltaics is the current prevailing technology.
This why the Minister for Trade and Industry Chan Chun Sing in October 2019 identified
solar energy as one of the "Four Energy Switches".
Solar energy also improves the country's security of energy supply as it is produced within
Singapore. In contrast, all natural gas is imported.
You can follow the story here. :
สมัครสมาชิก slotxo